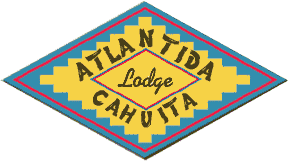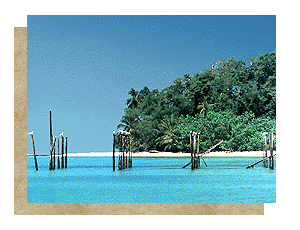 Live a great adventure in a very exotic place surrounded by wonderful rainforest, but with comfort. Come and visit Atlantida Lodge, located on the caribbean coast of Costa Rica, a Central American country well known by its beautiful natural scenery, its huge National Parks, the peaceful life style and the traditional democratic regime.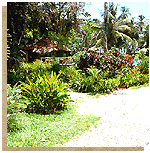 Atlantida Lodge is an exquisite place that captures the laid back caribbean atmosphere of Costa Rica, in a beautiful, private Jungle Lodge setting.The front desk is a "Tropical Adventure Center "that will personally arrange for the Adventure of your choice. Ideally located directly in front of the beach, Atlantida Lodge is a place to relax after enjoying the several exiting activities.Magnificent tropical gardens surround the Lodge.The rooms have comfortable beds.All rooms have private bathroom with hot water shower.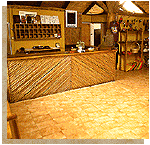 In front of the beach with 30 rooms The Hotel has a big variety of services: Bar, Restaurant, Swimming pool, Gym, Massage ,Excursion desk, Boutique, meeting room, Landry.Communication are easy,we have Phone ,Fax and E mail. Friendly and efficient staff will make you feel at home at Atlantida Lodge.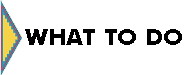 You have the choice.You can enjoy relaxing in ours gardens, lay down in the hammocks or around the pool.The efficient and friendly staff will make your stay the most memorable.Or you can take the opportunity off being in a so rich and dense environment to go for our Soft Adventure.

We are waiting for you at our front desk to plan the most exciting natural adventures: Horse ride tour that will take you to a beautiful waterfall in the middle of the jungle. Join our tour to the indian reservation of Bri Bri. Visit our wonderful orchid farm and feel breathless with such beauty.
Watch the most attractive birds at the "Aviarios del Caribe". Water rafting at the Reventazon and Pacuare Rivers. Visit the biological reserve Hitoy-Cerere. Live a unique experience cruising along the Tortuguero Canals. Dive on the beautiful reefs of the Cahuita National Park. Surf is very exciting in the warm waters of our blue ocean. Live the tree-climbing experience.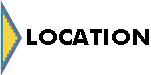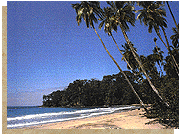 Located in Cahuita on the Caribbean cost of Costa Rica.Atlantida Lodge is easy to reach.

Rent a car: You can rent a car on your arrival in San Jose. 4 wells drive can be fun but they are not necessary in our area. If you would like to have a map to help you coming here write us we will e mail it to you.
If you need more information ,do not hesitate to communicate . We will be glad to help you in planning your vacation in Costa Rica.


From 15 Dec to 14 Abril
Single $45.00
Double $55.00
Triple $65.00
Quad $65.00
From 15 Abril to 14 de Dec
Single $35.00
Double $45.00
Triple $55.00
Quad $50.00
All Rates are in U.S. $