Costa Rica Fishing – experience the best blue water fishing anywhere. Costa Rica's Pacific and Caribbean coasts offer anglers the world's greatest deep sea sportfishing adventures. Catch marlin, sails, dorado, wahoo, tuna, roosterfish, snapper, grouper, tarpon and snook year round. We know the hottest areas for fishing in Costa Rica and the best time of year to catch 'em. We will hook you up with the country's top fishing charter captains.
Get up-to-the-minute news from world-class captains fishing in Costa Rica. Read our Monthly Fishing Report. Browse through our photo gallery of spectacular offshore and inshore catches, and when you are ready to book your Costa Rica fishing trip contact us online. Even better, call us toll free: 1-800-407-9438 or 1-800-399-8532.
---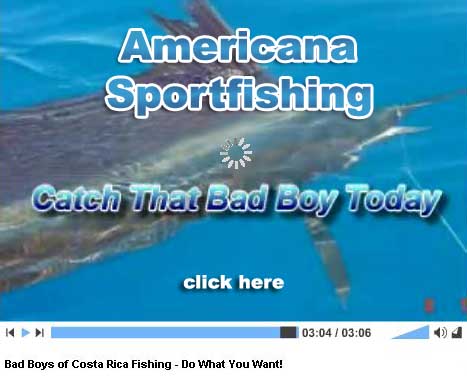 Fish Costa Rica/Americana Sportfishing offers complete fishing packages. Fish Costa Rica is unique among sportfishing companies; founder Richard Krug has booked charters in Costa Rica and fishing vacations for the past 20 years from his office in San José, Costa Rica. His associate Mark Sydney has been in the business for more than a dozen years.
No one has been here longer than Richard, and no one has been more successful. When it comes to fishing in Costa Rica, no one is more knowledgeable.
Listen to Richard and Mark in a Radio Interview about fishing tips, seasons, ecology and more.
Fish Costa Rica/Americana Sportfishing offers experienced and first-time anglers quick, personalized, knowledgeable service at competitive prices. Our world-class American, Canadian and highly-regarded local sportfishing captains and boats are the best on both the Pacific and Caribbean coasts. Enjoy the thrill of catching marlin, sailfish, tuna, wahoo, roosterfish, tarpon or snook. The captains we charter know how to find and catch fish, and how to treat clients right. Our fishermen-friendly first-class hotel accommodations will help make your vacation an unforgettable adventure.
We will look after you from the moment you pass through the arrivals gate at either Juan Santamaría airport in San José or Liberia international airport. Our driver will take you and your group to your San José hotel. Or travel directly to one of many great Costa Rica fishing destinations. We offer scenic land transfers in comfortable A/C minivans and spacious coasters, or rapid air transfers on domestic airlines and/or convenient private charters.

Fish Costa Rica/Americana Sportfishing will tailor your hotel accommodations to your preferences. Enjoy carefully selected angler-friendly beachfront hotels and fishing lodges, chosen in the same way that we have always chosen Costa Rica's top captains. There is nothing like a good hearty meal and a cool drink to cap a satisfying day of fishing in Costa Rica!
We are available toll free from 7:30 AM to 5:00 PM Costa Rica time Monday through Friday, and from 7:30 AM to 12 noon on Saturday. Our e-mail is americanasportfishing (at) gmail.com. Book an exiting Costa Rica fishing adventure!
NEW! – You can now pay us directly via PayPal. Follow the simple instructions.
---
FISH NICARAGUA! ENJOY AN EXCITING SALTWATER AND FRESHWATER FISHING ADVENTURE: Enjoy a fabulous all-inclusive Caribbean fishing vacation at one of the world's most exotic and beautiful fishing lodges: Rio Indio Lodge on the San Juan River in Nicaragua. Five-day, four-night packages with airport transfers, first night at a San José hotel, return charter flights to/from the lodge and three full days of fishing start at $2,560.00 per angler (minimum two anglers). Special non-angler's rates also available … more
---
ATTENTION TRAVEL AGENTS AND CORPORATE EXECS: FISH COSTA RICA/AMERICANA SPORTFISHING invites travel agencies and independent travel agents to take advantage of our expertise and excellence in planning sportfishing vacations in Costa Rica. Earn attractive commissions while we basically do all the work! We also excel in arranging corporate travel, including incentive and rewards programs and client entertainment.
---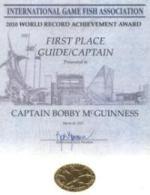 CAPTAIN BOBBY McGUINNESS – TWICE WORLD'S TOP CAPTAIN! The International Game Fish Association (IGFA) chose Captain Bobby McGuinness, who fishes out of Golfito in the South Pacific, as its world's top captain/guide for 2010. This was number two for Bobby, who also won the award in 2006. Bobby also received an IGFA 2010 Lifetime Achievement Award. As well as his two world's top captain diplomas, Bobby has a long string of IGFA achievements: he made the IGFA's Top 10 list of guides and captains from around the world in 2008, tying for 5th place that year with 13 IGFA world fishing records. He also boasts an IGFA 3rd place certificate for 2009, and a 2nd place IGFA Saltwater Captain diploma for 2004. Bobby has set more world records than any captain fishing in Costa Rica. For example, in just two days in June 2009, he set an amazing 16 saltwater fishing world records! So charter a great trip out of Golfito or Puerto Jiménez with Captain Bobby McGuinness — call or e-mail us today!
NOT AN ANGLER – Let us put a Travel and Vacation deal for you.
---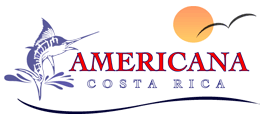 Call Toll Free from the U.S. and Canada:
1-800-407-9438
1-800-399-8532
In Costa Rica, call 2282-7215
From Europe, Asia, Australia, Central and South America:
+506 2282-7215
Fax: 011 506 2282-7280
Email us at info(at)americanacr.com or call us on Skype:


---
Sportfishing Seasons in Costa Rica – What you can catch here, when and where.
Our Latest Costa Rica Fishing Report – Keeps you posted on what's doing on the fishing scene.
Our Clients Show Off Their Trophies – Great photos of really impressive fish caught lately.
Girls' Saltwater fishing – See some hot girls enjoy saltwater fishing on Costa Rica Sportfishing.
Costa Rica Catch and Release Video – Great video to watch, not only for the excitement of fishing, but also for how Costa Rica preserves its sportfishing industry. Every captain that Fish Costa Rica charters is totally committed to catch and release – tuna, dorado, wahoo, snook, etc. excepted, of course.
Costa Rica Blog – Good info on culture, business and travel in Costa Rica.
Costa Rica's Billfish Agreement – Fish Costa Rica supports the regional catch and release program. Seven Central American countries signed an agreement to protect billfish. Fish Costa Rica ensures that all its captains adhere to it.
NEW – Pay us from our site via PayPal – You can now pay us directly via PayPal. Follow the simple instructions.